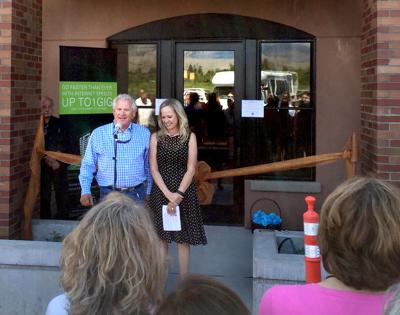 By MARK HEINTZELMAN, Missoulian
To see original story click HERE.
Not long ago, the Old Sawmill District in central Missoula was off-limits to most people, a blighted former industrial sawmill site full of pollution and debris. Now, thanks to efforts by government agencies and local developers, the area is the site of bustling economic activity and a brand new public park. A ribbon-cutting ceremony was held in July for the first Polleys Square condominium building, the initial piece of a planned $250 million in development at the site. The 23-unit building on Wyoming Street also marked the first time permanent residents had lived in the area in decades. A second, nearly-completed building next door, Polleys Square B, will have 11 new buyers living in the unit in January, and ground has been broken on the 20-unit Polleys Square C, which will be ready in 14 months.
Even more exciting things are on the horizon.
"Designs are underway for our boutique student resident project to start soon, a 200-unit active adult living-learning project and a neighborhood gastro pub," said developer Ed Wetherbee. Gastro pubs are pubs that serve high-end food.
When all is said and done, there will be over 700 residential units, 150,000 square feet of retail space and a parking garage at the 46-acre site.
Right now, Cambium Place is also under construction to the west of the condo buildings.
"Cambium will be a mixed-use building with underground parking, about three-quarters residential with very nice executive-style, upper-end apartments that are kind of new to Missoula," said Wetherbee. "But we're taking the concept from other projects we've seen around the country and we're excited about that."
That building will have 30,000 square feet of retail and office space.
Work at the site so far has provided about 200 full-time equivalent temporary construction jobs.
By Martin Kidston